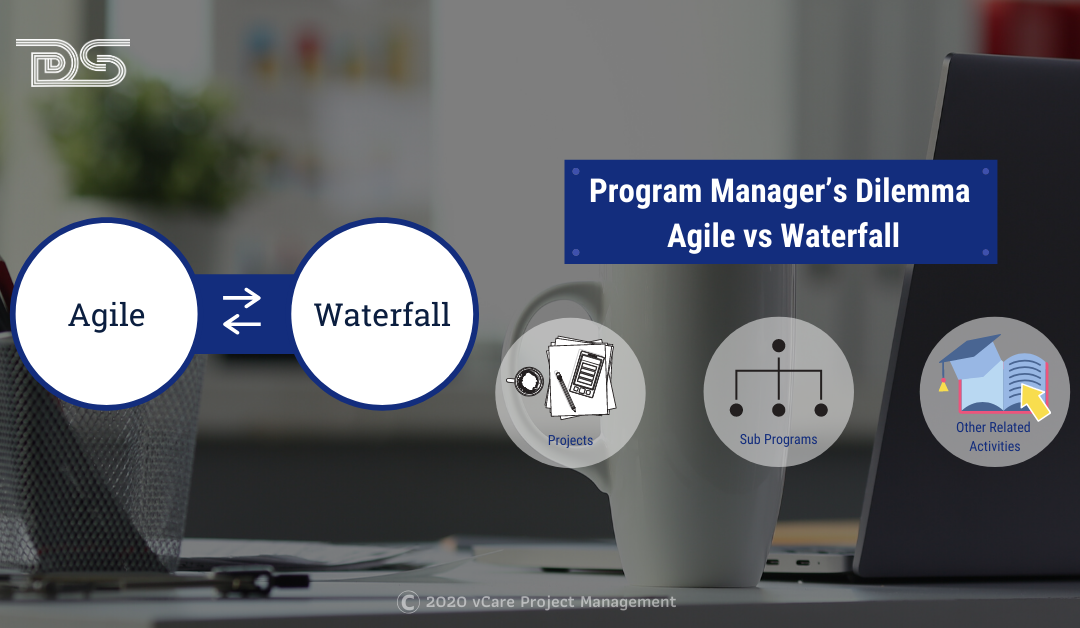 Before we talk about the role of a Program Manager in the Waterfall or an agile environment, let us understand what these methodologies are,
Waterfall: Waterfall is a traditional methodology that focuses on completing the project in a linear format. The project requirements and plans are pre-defined during the planning phase. In waterfall methodology, the project is broken down into smaller tasks where each task depends on the completion of the previous job before proceeding further. Waterfall methodology is considered easy to manage due to its pre-defined processes.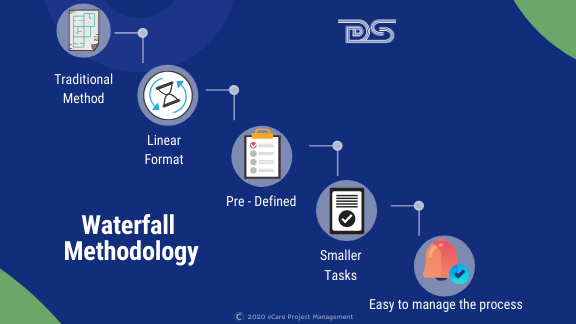 Agile: Agile methodologies include iterative processes, which focus on delivering the product in the shortest possible time. It is a flexible method designed to adapt to changes. Agile focuses on short-term plans of regular intervals rather than planning the whole project at the initiation stage. It prioritizes the work, depending on the customer's essential requirements.
Program Management and the role of a Program Manager: Program aims at executing a group of components (i.e. projects, subprograms and other related activities) that are interdependent and has a common goal towards the output of the program. Program managers are responsible for leading those components towards a beneficial outcome. They initiate program governance to define the program management plan and monitor the signs of progress. They also adopt the usage of tools and techniques approved by the organization.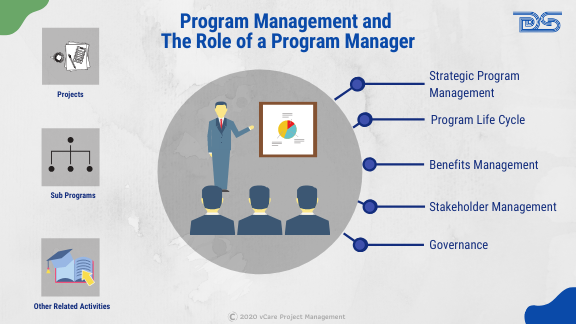 When considering Agile and Waterfall, Agile is more of a product-based, whereas Waterfall is more of a project-based. Agile focuses on delivering the product on a sprint basis, whereas Waterfall dispatches the deliverables only when the project is complete. Unlike other methodologies, Agile focuses on short term goals and are iterative. Waterfall has a clearly defined process where changes are incorporated when it is only required.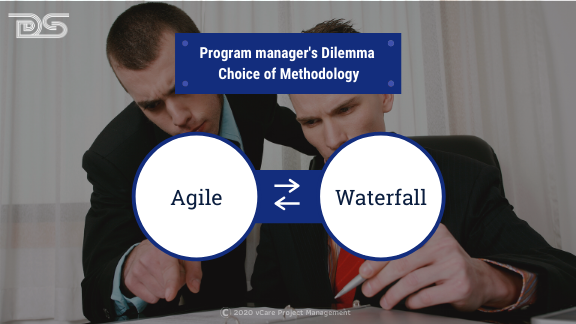 So considering these, Program manager makes the choice of methodology that best suit the nature of work required for accomplishing the program objective.
Now the question comes should the program manager opt for Agile or Scrum master certification or they should go for PgMP® (Program Management Professional). It depends on your role in the organization. Consider whether you are looking to manage an agile team or lead a group of projects or programs. If you were aspiring to promote yourself in the organization, it would be better for you to go for PgMP®.
In the below video, you can watch my Interaction with Thomas Walenta on the Agile, Waterfall methodologies and the role of Program Manager in this space.
You can subscribe to my personal YouTube Channel using the link http://bit.ly/2RMvsTv. Here you will find videos of success stories, Q&A sessions and interactions with project-program-portfolio management experts. Successful certification achievers will be sharing insights on how they planned and attained their career-enhancing certifications along with critical tips and tricks to pass the exams. You can clear your doubts with me by typing your queries along with #AskDharam in the video comment section. Selective questions will be clarified in later videos whenever I have time. Subscribe to the channel and get notified on new videos.
You can also call or message me at +16502830123
Email: dharam@vcareprojectmanagement.com
"Working together for SUCCESS."