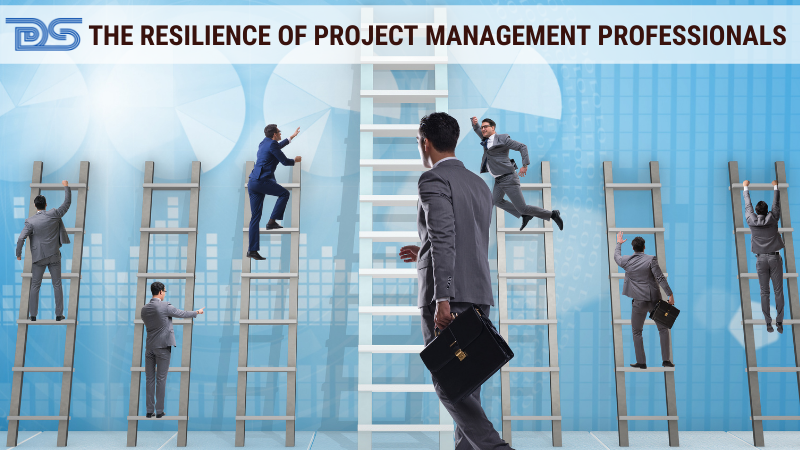 The impact of Covid-19
The key to surviving a global crisis is to display resilience by adapting to the ever-changing circumstances and giving up current practices in favour of those that are more tailor-made for the situation at hand. Given that Covid-19 has led to an unpredictable stagnation of growth, we are now faced with what is known in project management terms as the "unknown unknown", which are risks that come from completely unexpected situations. We are witnessing this in the form of a disease outbreak that has upset all of our lives.
Entire business pyramid collapses have left organizations with the question of whether or not to change their entire mode of operations. Naturally, the answer is to adopt any means necessary to ensure that they continue to generate value for their beneficiaries. With a PgMP® certification, program managers can add value to their organizations and truly make a meaningful difference in this aspect. There will always be a demand for qualified professionals in the market. A PgMP® certification allows its holders to stand apart from their peers.
PMP® and PgMP® certification – What is the difference? 
PMP®: It is purely knowledge-based and theoretical, relying on test-taking to quantify a candidate's ability in recollecting facts and data. There are over a million holders of this certification globally.
PgMP®: It is competency-based, and it requires the candidate to become acquainted with theoretical concepts and demonstrate their applications in a practical setting, akin to the real world. The candidate is subjected to a peer review where he must explain the thought process that led to his decision. Such rigorous scrutiny has kept the bar high and has helped produce some of the most competent program managers that the world has ever seen. There are only around 3100 holders of this certification.
In this environment of job insecurity and mass layoffs, such certifications are the most worthy qualifications that a professional can possess, to project his skill set and capabilities.
Value management: The generation of value is at the core of any organization. It may take on the form of project, program and portfolio management. Still, it is ultimately based on a single, underlying framework that binds them together, which is termed as "value management". When program managers realize and embody this simple principle, an increase in revenue, market share and share value is bound to follow.
Change management is the ability of a manager to respond to disruptions, and it is the key to survival. But even when things change, some things will hold true at all times; one of which is the importance of the bond between organizations and their stakeholders. In times of adversity, program managers must display resilience and instil confidence in not just their organizations or their clients, but also their community at large.
Risk management: According to the PMI-PMBOK guidelines, risk is a subset of threats and opportunities. Where one sees a threat, another senses a chance, and by wreaking havoc on traditional establishments, the current economic climate has revealed gaps in the same that can be exploited by opportunistic individuals. The example that comes to the forefront is the health-care sector, and especially companies that manufacture masks, which have directly benefited from this disruption. However, this does not tarnish their reputation, as the global pandemic was neither orchestrated nor premeditated. Instead, they are merely providing an essential commodity that has gained tremendous value seemingly overnight. Hence, they are right to capitalize on this timely outcome.
So, while the path is clear for the health-care sector at the moment, it leaves professionals in other fields without clear guidance. Given the increased availability of free time, they ought to set their sights on an immediate short-term vision and leverage this half-year time frame to up-skill themselves, such as by acquiring PMI certifications, and the PgMP® in particular. This strategy would not only secure one's immediate future but also pay dividends in the long term.
Staying ahead of the curve:
One of the ramifications of mass layoffs is the sudden arrival of experienced professionals in the job market pool, which inevitably fosters intense competition among job seekers. Driven by desperation, even veterans in the industry are willing to work for lower wages, which further snuffs out the ever-shrinking prospects of inexperienced, first-time jobseekers. As for those who have managed to keep their jobs, they still face the dilemma of maintaining relevancy within their organizations and justifying their pay. In both cases, an advanced certification such as the PgMP® will go a long way in proving one's ability to create value, which is the hallmark of a competent manager. As stated by Michael Porter during the 2014 PMO conference, managers must always compete on value creation rather than a price reduction.
Growth mindset vs predefined mindset
Growth mindset: A program manager who possesses this mindset is willing to adapt to changing situations by following the best course of action even it requires him to give up standard procedures.
Predefined mindset: A project manager who possesses this mindset sticks to the standard procedure regardless of the situation at hand.
Despite the aura of despair in our current scenario, there is a case to be made for a bright future for those resilient managers who are willing to adopt a growth mindset and let go of a predefined one. And in terms of value proposition, an advanced certification can lay down the foundation for a sustainable future for one's business as well as personal career growth.
In the below video, you can watch my interaction with Thomas Walenta and Olivier Lazar on the Resilience of Project Management Professionals amidst the COVID-19 crisis.
You can subscribe to my personal YouTube Channel using the link http://bit.ly/2RMvsTv. In this channel you can find videos of success stories, Q&A sessions and interactions with project-program-portfolio management experts. Subscribe to the channel and get notified on new videos.
For any questions related to Project Management training and certifications, you can book an obligation free 15 minutes session with me by visiting http://bit.ly/2SbhTOK.
View all our Online PgMP® Mentoring Programs
View all our Online PfMP® Mentoring Programs
PgMP4U LinkedIn Group: http://bit.ly/2SBPwIp
PfMP4U LinkedIn Group: http://bit.ly/31P7GKR
Email: dharam@vcareprojectmanagement.com